tonight i made a little booklet called karate dicks.
after scanning and printing everything was crooked, and i had to end up hand writing in parts cause some stuff got cut off, o well.
heres the scans from the pages.
Cover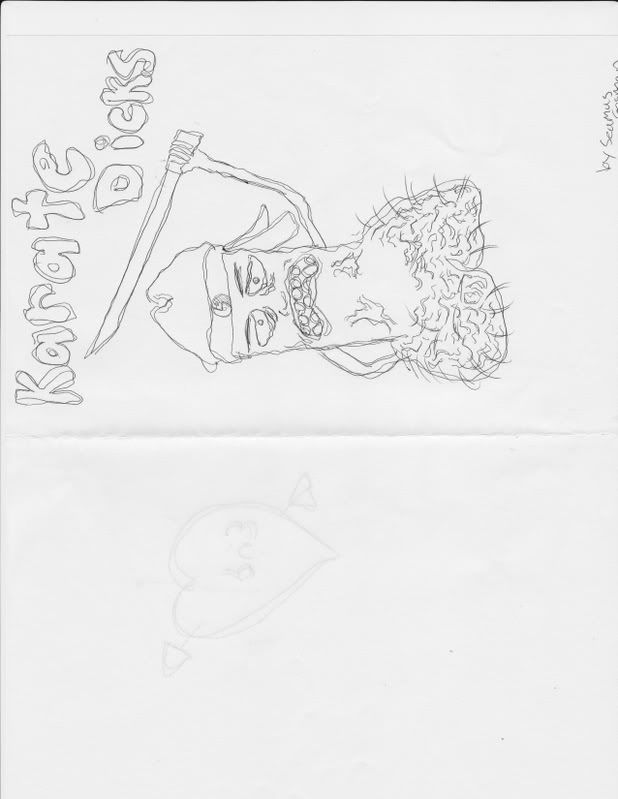 page 1 and 6
page 2 and 5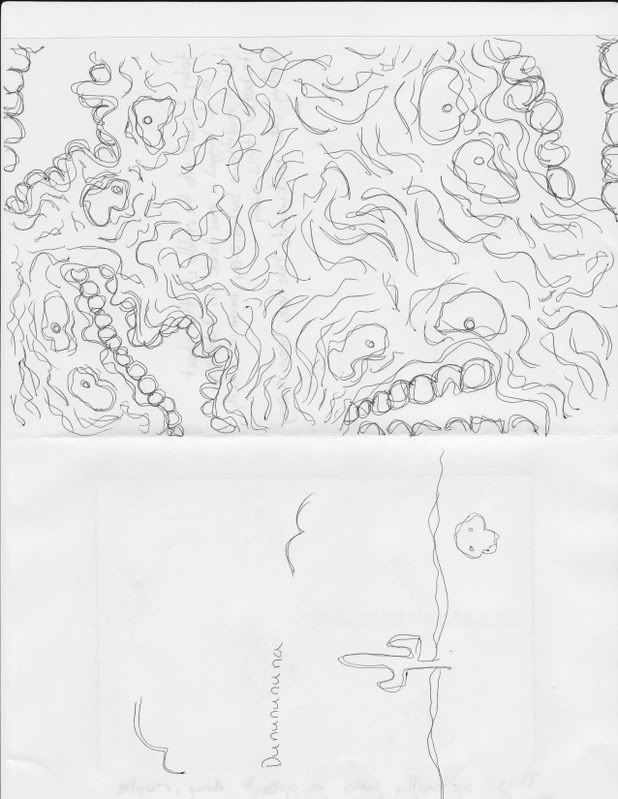 page 3 and 4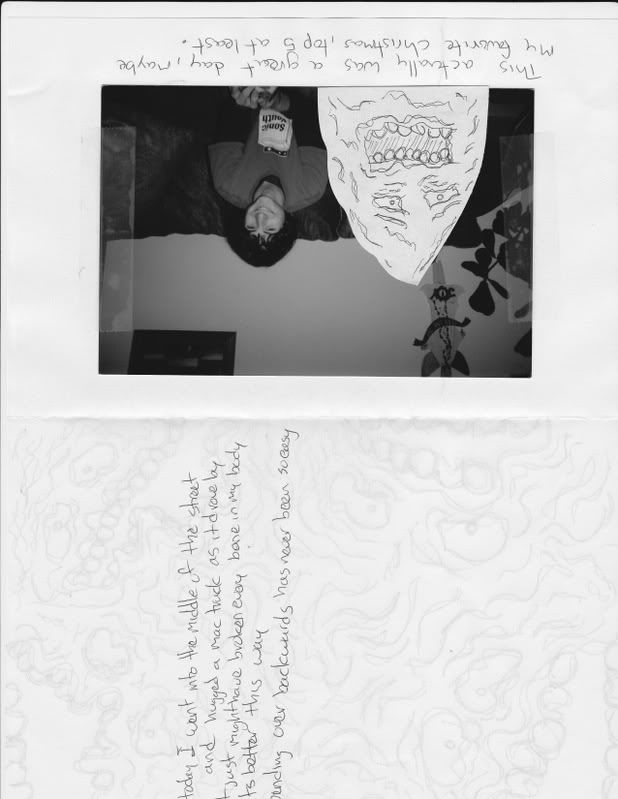 its terrible , and lame, but thats ok. i made a few. i drew a little heart on every ones last page and wrote end.